At Media Workshop, our job is to help you communicate.
We offer three main services
•writing/editing
•photography
•multimedia production including interactive online panoramas

Other services include our

•Imagestore photo library
•audio recording/editing, and
•conference support services
Please follow links at left for the details.
No matter what the medium, we consider your target audience in developing
the best strategy to deliver your message with maximum impact.
Then we execute your project from initial concept to final presentation,
powerfully, efficiently and flexibly.

New Media Workshop photo marketing site powered by Zenfolio!
In a varied photographic career, David Halperin has carried out shoots on five continents,
covering subjects from Aerial to Work. (Sorry, no Zebras.) Now more of them than ever
are available to buy — as art, as editorial, printed on products or for any other use —
on an exciting new site with online payment processing provided by Zenfolio.

Head over to https://davidhalperin.zenfolio.com/about.html. Browse the Galleries in the Portfolio
or, if you're looking for something specific, enter it in the Search field.

Click on a photo to see it big, then choose from common download and print sizes on the same
page, or hit "Visit Shop" for more options. Nothing could be simpler.

Looking for something else? I have many more pictures not yet on the site,
so tell me what you need at mediaworkshop@runbox.com.
Click HERE to see a slideshow of images from the new Zenfolio site.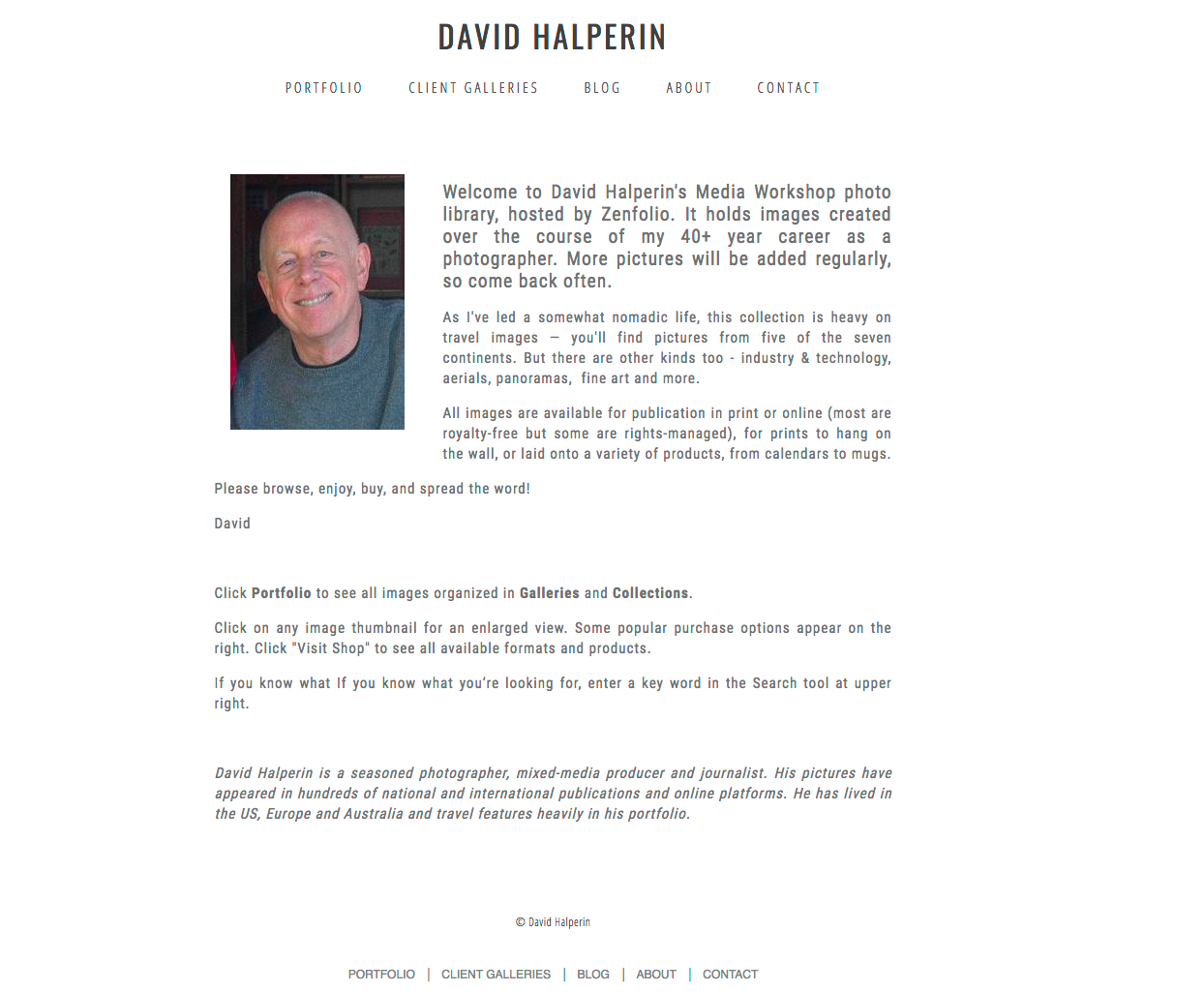 ---